Founded in 1926, the C.J. Vitner Company was just five storefront shops on the south side of Chicago selling candy, magazines, tobacco, and ice cream. The Great Depression nearly wiped out this family-owned business, and owners Marie and Charles Vitner were desperate to find a way to stay afloat. Recognizing that tavern businesses were flourishing despite the economic downturn, the C.J. Vitner Company began selling a new kind of product directly to the taverns — snacks. They were soon distributing three snacks — Popcorn, Potato Chips, and Pretzels — to a growing list of taverns all across Chicago.

Follow the brand on social media

Since Utz Brand's acquisition of the C.J. Vitner Company in 2021, the brand has grown to include over 100 products and over 60 direct store delivery routes. But don't worry, you can still find Vitner's® chips at the neighborhood tavern, with the same taste Chicagoans remember Mom and Dad serving alongside hot dogs and beans. Vitner's® products are and always will be a local staple–Chicago's Snack®.
VITNER'S® HOT CRUNCHY CHEESE FLAVORED KURLS ARE FOR THE FEARLESS SNACKER WITH A BURNING DESIRE FOR THE EXTREME!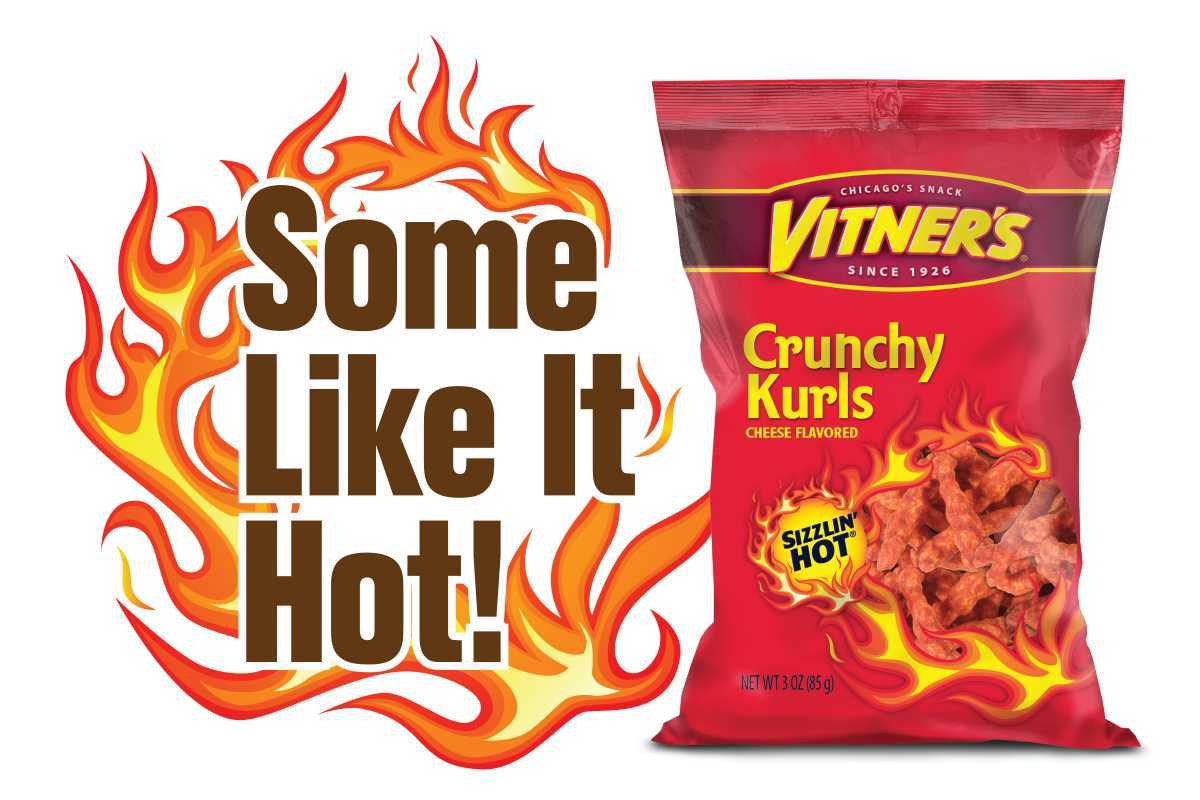 VITNER'S® PRODUCTS

COMING SOON TO UTZSNACKS.COM